It's time to come out and enjoy the 109th annual Inter-State Fair and Rodeo in Coffeyville, Kansas!
We are looking forward to another great fair this year. It will kick off on Saturday, August 12 with the Demolition Derby, and Sunday the Monster Truck Racing League will be in town. On Monday night, we bring back the music with the Grandstand Jam featuring LOCASH and the Jared Daniels Band. Next, we bust out Tuesday, August 15 with the LJ Jenkins Bull Riding tour. And finally, the week will wrap up with four nights of PRCA Rodeo.
BUT that's not all the fun to be had. There will be the midway packed with great food vendors, commercial vendors in the park, the great livestock shows, as well as the arts and crafts in the Exhibits Building. Ottaway Amusements will have the carnival rides set up Tuesday, August 15 through Saturday, August 19, and don't forget to satisfy that sweet tooth at the bake sale on Monday night.
I can't say enough about this great week of family fun. Also, I can't express enough gratitude towards all of our sponsors and local businesses that help make our fair possible.
We have a great bunch of folks in the association who volunteer tireless hours to make the fair a success. Thank you for all of your efforts year in and year out.
We Hope You Join Us For An All-American Good Time!
Steve Palmer
2017 President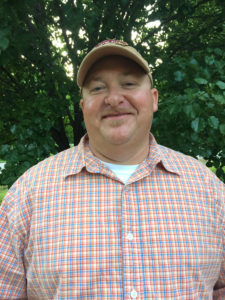 Montgomery County Fair Association
2017 President
Steve Palmer
2017 Vice-President
Luke Carr
2017 Secretary
Julie Foister
2017 Treasurer
Toby Hunt
2017 Assistant Treasurer
Kristen Kuehn
2017 Committee Chairmen
Advertising & Promotion – Katie Allen
Beautification – John Bohr
Beverage Garden – Mandy Humble
Budget & Finance – Executive Committee
Building & Grounds – Alan Lotz
Commercial Exhibits – Kent Houston
Demolition Derby – John Reeves / Kevin Kizzire
Exhibits – Emily Shearhart
Fairground Feed – Dwayne Hill
Grandstand Shows – Kevin Midgett
Livestock – Lori Rexwinkle
Long-Range Planning – Joe Rinkenbaugh / Ron Sandusky
MotoX/Tractor Pull – Ryan Rexwinkle
Organization & Bylaws – Alan Lotz / Toby Hunt
Parade – Jonie Midgett
Parking & Traffic – Steve Palmer
Pivots – Kristi Taylor
Premium Book – Katie Allen / Julie Foister
Queen Pageant – Kristen Kuehn
Ranch Rodeo – Jackie Perkins
Rodeo – Joe Humble
Security – Mike Bradley
Senior Fest – Janet Sandusky
Sponsorship/Recognition – Jamie Carr
Ticket Sales – Executive Committee