LOCASH to headline Grand Stand Jam at the 2017 Inter-State Fair and Rodeo
The Montgomery County Fair Association is bringing back a Monday night concert for the 2017 Inter-State Fair and Rodeo. Nashville recording artist LOCASH will headline the Grand Stand Jam on Monday, August 14, in Coffeyville, Kan.
ACM-nominated and Reviver Records hot country duo LOCASH includes Baltimore, Maryland native Chris Lucas and Indianapolis, Indiana's Preston Brust. Their smash No. 1 hit "I Know Somebody" topped Billboard Country Airplay and Country Aircheck after their RIAA Gold-Certified "I Love This Life" single ascended to the top of the charts. Both hits are included on their new album THE FIGHTERS, their first full-length project with Reviver Records. Visit LOCASHmusic.com for more information.
"We are excited to bring Nashville Country back to the Fair this year," said Grandstand Events Chairman, Kevin Midgett. "We have two great acts, and they are going to put on an awesome show in Coffeyville this year. Everyone asked to bring the concert back, and this show will not disappoint."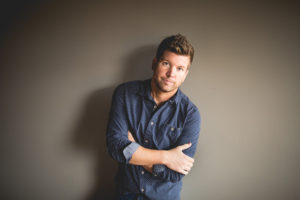 Playing with LOCASH this year is Kansas native, Jared Daniels. Jared Daniels is set to release his album "Feelin' Good" on June 30. Visit jareddanielsmusic.com for more information. Gates will open at 5:30p, Jared Daniels will begin at 6:30p, and LOCASH will take the stage at 8p.
The Grandstand Jam will be included in the ISFR Funpass. The Funpass gains access to all 8 nights of entertainment at the Inter-State Fair and Rodeo. The 1-Day Online Funpass Sale will be Friday, June 23. Funpasses will be $30 for that day only, and the price will go up to $40 on June 24. Individual tickets are also available and will be $30 in advance and $35 the day of the show.  All tickets are subject to a $2 handling fee. For more information or to purchase tickets please visit the Tickets page.