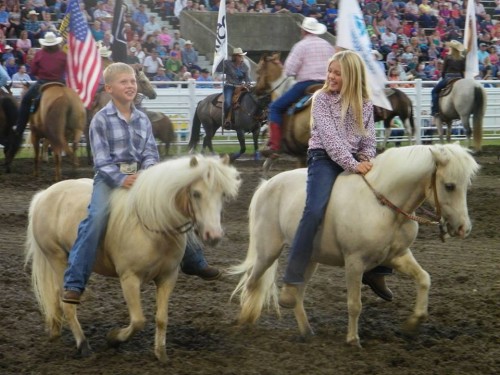 From the earliest beginnings 107 years ago the Inter-State Fair has been a family tradition for residents of southeast Kansas and northeast Oklahoma. Multiple generations have participated in the fair as exhibitors, spectators and workers. The fair schedule includes activities each and every day that are designed for family entertainment. There are agricultural exhibits, a bake sale, carnival rides on the fairway, mutton bustin' and a stick rodeo for the very young, livestock judging, fine arts exhibits, a parade, and a fair ground feed. And let's not forget the ever populardemolition derby, country and western music festival, four-nights of fantastic PRCA rodeo, and the Ranch Rodeo! The Inter-State Fair & Rodeo is ready for its 107th year, thanks to you who attend and make all the hard work worthwhile. When you see a member of the Fair Association, stop them, shake their hand and say "thanks." That's the only pay they get.
ATTENTION!
Under age consumption of alcoholic beverages is PROHIBITED.
NO ATVs allowed on premises, other than those operated by Fair administration.
NO dogs allowed, other than those used for handicapped or disabled persons.
All illegally parked vehicles will be towed at owner's expense.